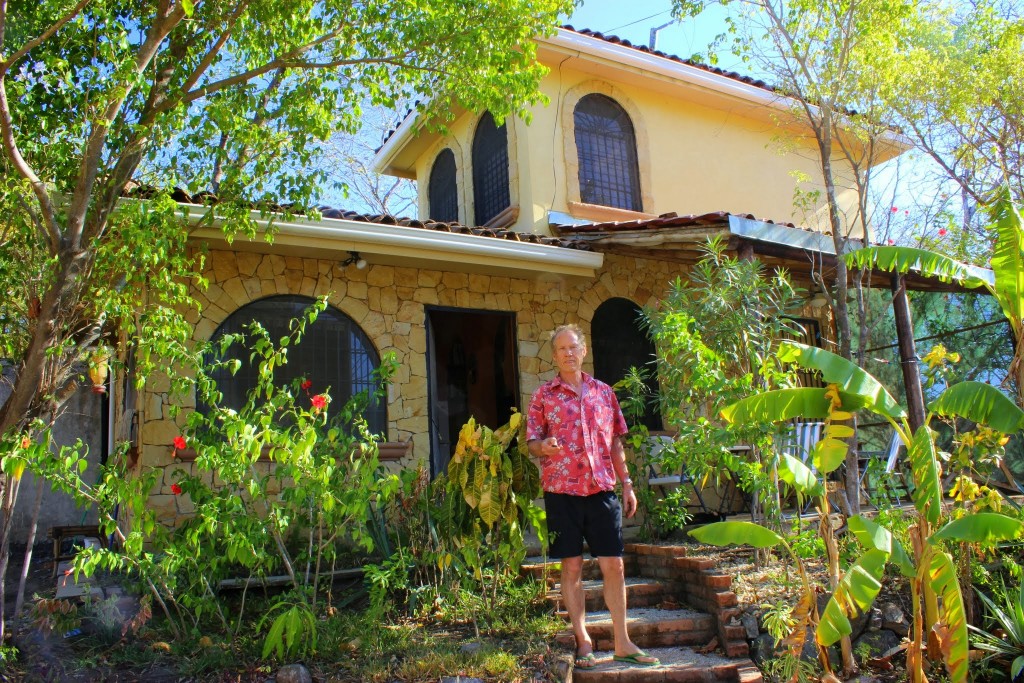 The Cottage Location
Find your tranquil place in the sun here in Costa Rica's famous Gold Coast! From the cottage, breathtaking views of the surrounding ocean, hills, and valleys, unite you with Nature.
Many varieties of birds and animals, including hummingbirds, mott motts, parrots, butterflies, iguanas, sea turtles, monkeys, racoons, even ocelots and other wild cats, coatimundi, armadillos and anteaters inhabit the surrounding hills and valleys of this 2.5 acre lot. The beauty of Nature is always only a glance away! Wake up to the sounds of the ocean, parrots, and monkeys.
The Cottage Interior
The cottage is fully-equipped, and the accommodation has paddle fans and air conditioning in the upstairs bedroom. The kitchen includes cutlery, dishes, coffeemaker, toaster, blender, fridge, and microwave oven, etc. Weekly maid service is available upon request but not included in the price.
This quaint little cottage (or cabina as the locals say) features a Tuscan style of architecture. There is stone facing on the lower floor , arched windows, and a Spanish tile roof. The upstairs bedroom is accessible from an 8 foot ships ladder. There are two places to sleep downstairs. The futon and the dinette both make into good beds. There is no pool; the ocean is your chlorine free infinity edge pool.
If the sedentary life appeals, lounge under the shade of the thatched patio, or the shade of one of the beautiful hardwood trees in your hammock. Do it all – or nothing at all! The choice is yours.
See what's going on in the Local Area and what Activities are on offer.